What is a 'virtual' doctor visit, and how does it work?
January 4, 2021 by Tammy Howell
---
Key Takeaways
What?
When the pandemic began, North Country HealthCare acted quickly to expand our telehealth services.
So What?
We've made it easier – and safer – than ever to see your doctor for your primary care.
Now What?
Call the North Country HealthCare location nearest you to schedule your virtual or telephonic appointment today!
---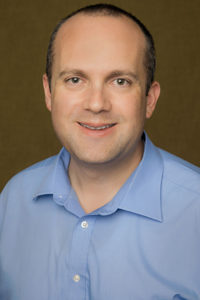 When the coronavirus pandemic made its unfortunate arrival last spring, the team of healthcare providers at North Country HealthCare knew that halting or delaying care for our patients in northern Arizona was not an option. We had to make some quick changes to ensure our patients did not go without the vital healthcare they rely on. It became clear very early on that virtual appointments, what is referred to in the healthcare industry as telehealth, was the safest way to continue offering high-quality healthcare during the COVID-19 pandemic.
North Country HealthCare has been on the forefront of telehealth technology for many years. We understand how is provides vital access to both primary and specialty care for our patients in rural, underserved communities. Last March, we drastically expanded our telehealth services. Now, all of our providers in all 12 communities we serve can continue to care for their patients, avoiding any gaps in care.
North Country HealthCare first launched our online COVID Symptom Checker in March, which allowed patients to complete a quick screening to see if they should be evaluated by a doctor. After completing the screening, patients were then prompted to schedule a virtual appointment, so that the patient didn't have to come into the clinic for an initial evaluation. Using telehealth helps both patients and providers stay safe by helping reduce the transmission of COVID-19.
How does a virtual visit work?
A virtual visit, or telehealth appointment, is a way to use video, telephone or other technology to evaluate patients without requiring them to be physically in our office. Virtual appointments, which are video-based, are completed from the privacy of a patient's home using a smartphone, tablet, laptop or desktop.
The types of appointments that can be completed virtually are:
Behavioral health
Chronic condition management (diabetes, hypertension, asthma)
Chronic pain evaluation & follow-up
Dental screenings & consultations
Illness evaluation (sick visit)
Medication refills
Medicare Annual Wellness Visit
Review lab & test results
Routine follow-up
Virtual visits are billed to patients' health insurance, like a regular doctor visit. For those who are uninsured, North Country HealthCare offers a sliding fee scale, which allows patients to pay a nominal fee for their appointment.
North Country HealthCare uses the Zoom platform for virtual visits. The patient must have a desktop, smartphone, laptop, or tablet AND the following:
Stable Internet Connection – broadband wired or wireless, or cellular (3G or 4G/LTE).
Speakers and a microphone – built-in or USB plug-in or wireless Bluetooth technology (a telephone can also be used to call into the meeting for audio)
A webcam – built-in or USB plug-in
When a virtual doctor visit isn't an option
If a virtual appointment isn't an option, we welcome our patients to continue visiting their provider for in-person appointments. Some providers are also able to complete an appointment over the phone. Those interested in an appointment over the phone should contact the North Country HealthCare location nearest them. Curbside appointments are also available for those who think they might be sick.
Those who are interested in converting their upcoming appointment to a virtual visit can contact the North Country HealthCare location nearest them to see if the visit can be completed virtually. For more information check out our Virtual Visits page.
About Brian Goodman, DO
Dr. Brian Goodman has been treating patients at North Country HealthCare since 2017. He is Deputy Chief Medical Officer for the organization and sees patients at North Country HealthCare's Show Low location. Dr. Goodman is a native of northern Arizona and enjoys hiking, cycling, gardening and spending time with his family.