North Country Names New CEO
January 27, 2016 by Katie Brock
---
Key Takeaways
What?
So What?
Now What?
---
North Country HealthCare has named Anne Newland, MD, MPH as Chief Executive Officer (CEO) to succeed Ann Roggenbuck, MPH, MBA, PhD.  A clinician leader for over 10 years, Dr. Newland brings a wealth of experience and education to her new leadership position.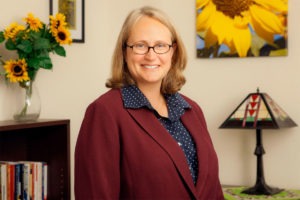 A graduate of Barnard College, the University of Nebraska Medical Center, and Harvard School of Public Health, she demonstrates a career dedicated to underserved populations.  Working in the resource-limited and racially divided South, to the practice of frontier medicine on the Navajo Reservation, she understands the challenges of building sustainable, high quality rural healthcare to our northern Arizona communities.
"I have the skills, relationships, character, and disposition to seamlessly maintain our energetic culture, hold true to established strategic objectives, and prepare North Country for the next decade of institutional maturity," said Newland.  Prior to being promoted to CEO, Dr. Newland served as the Chief Medical Officer (CMO) at North Country HealthCare.
Besides her keen intelligence and collaborative abilities, Dr. Newland has a heart for the job. She has received recognition from the Navajo Area Indian Health Service as Outstanding Health Care Provider and the Outstanding Personal Leadership Award. She was given the Dr. Fang-Ching Sun Memorial Award for promoting the health of vulnerable populations by the Harvard School of Public Health. Most recently she was presented the Humanitarian Award by the American Academy of Pediatrics for her work in Afghanistan. As a participant of the Flagstaff Leadership Program, Dr. Newland is widely respected by many friends throughout the community and across the state.
"Conventional thinking only accomplishes conventional things.  Ann Roggenbuck has boot-strapped North Country HealthCare from an old roller rink and a couple of trailers to a sophisticated primary care network with 23 sites across Arizona's four northern counties.  Her commitment to partnership and local growth has touched the lives of hundreds of thousands of Arizonans.  I am honored to be entrusted with the next phase of development and maturity for North Country and look forward to working with the management team, board of directors, and with Ann herself to improve healthcare in northern Arizona," said Newland.
The North Country HealthCare Board of Directors Search Committee Chair Sybil Smith said, "Dr. Roggenbuck's passion and commitment to the North Country mission will be felt long into the future and the Board feels confident Dr. Newland is the ideal candidate to successfully steward North Country through the challenges ahead."
Dr. Roggenbuck is the founding leader of North Country HealthCare and has taken the organization from an unfunded free clinic to an organization that serves as the medical home to nearly 50,000 people throughout northern Arizona, 20,000 of which reside in Flagstaff and the surrounding area. With the launch of a Flagstaff West location, North Country HealthCare will operate 23 clinics in 14 communities throughout northern Arizona.  Their operating budget is $55M and the organization employs approximately 500 individuals.
Upon her retirement, Dr. Roggenbuck states, "North Country, as it exists today, represents almost 30 years of my life's work and I am extremely proud to be leaving such an important vibrant legacy to the residents of northern Arizona. I am also very grateful to the many committed internal and external stakeholders that helped turn this vision into a reality over the past 20 years."
When asked what the future holds for her in retirement Dr. Roggenbuck said, "The freedom to spend my best waking hours of the day on personal development and lifelong learning acquired through reading, travel and new experiences. In addition, the joy that comes from creating a beautiful new stained glass/mosaic piece, a bountiful garden harvest and precious time with friends and family at my new lake house in the Midwest."
Dr. Roggenbuck will stay involved with the organization through 2016, providing coaching for new leadership, along with technical assistance for the new North Country HealthCare Foundation.