Podcast Episode – Dr. Anne Newland Talks Collaboration
March 11, 2021 by Tammy Howell
---
Key Takeaways
What?
North Country HealthCare CEO Dr. Anne Newland was recently featured on a podcast by IPM Advancement.
So What?
Collaboration is the main focus as Dr. Newland discusses what works and what doesn't.
Now What?
Listen now and share with nonprofit leaders who are ready to collaborate and boost their impact!
---
At North Country HealthCare, we couldn't make nearly as much of an impact if we didn't have our local partners. We rely on collaboration to advance our mission — to provide affordable, accessible, quality primary care in an atmosphere of dignity and respect where the health and well-being of patients and community are promoted through direct services, education, outreach, and advocacy.
Collaboration with other nonprofits in Arizona gives us a leg up and allows us better impact the health and wellbeing of the communities we serve.
North Country HealthCare CEO Dr. Anne Newland was recently featured in a podcast episode from IPM Advancement, an Arizona-based agency that specializes in nonprofit fundraising. The episode is hosted by Rich Frazier of IPM Advancement, who has been an invaluable asset to our Foundation. Also on the episode is Sam Dean, executive director of the Scott Family Amazeum. The three of them explore what it takes for nonprofit organizations to work well with others for greater impact.
From the IPM Advancement website: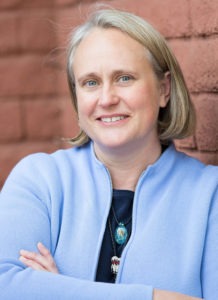 Dr. Anne Newland is the Chief Executive Officer for North Country HealthCare. She is responsible for the the largest federally qualified health center in northern Arizona. Their clinics partner with community agencies to improve the quality of care and access to primary care for people across the state. Throughout the COVID-19 pandemic, Dr. Newland and her team have been active re-imagining patient interactions to maintain CDC health protocols, all while being an instrumental provider of first COVID-19 tests and now COVID-19 vaccinations.  
Sam Dean is the Executive Director of the Scott Family Amazeum in Bentonville, Arkansas. Sam is passionate about epic learning and working across communities to find ways to allow people to be curious and explore the world around them. He's an experienced nonprofit leader, specializing in museum education. After opening the Amazeum almost six years ago, Scott is now leading them through their first major expansion.