North Country HealthCare's 2021 Cultural Competency Report
October 7, 2021 by Tammy Howell
---
Key Takeaways
What?
Each year, North Country HealthCare publishes its Cultural Competency Report.
So What?
North Country HealthCare strives to continually improve the quality of care provided to patients from all backgrounds.
Now What?
Read on below to see where we've been and where we're going!
---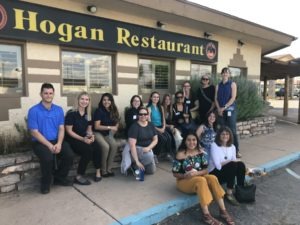 As we head into the final months of 2021, North Country HealthCare is pleased to provide our 2021 Cultural Competency Report. The report provides insight into our cultural competency, diversity, equity and inclusion-related efforts for the prior year. It gives our employees, patients and community members a snapshot of where we have been, where we are now and what we have in store for the future. Here are some highlights from this year's report.
Outreach and community health and services
Since its inception in 1991, North Country HealthCare has made community health and outreach a top priority. North Country HealthCare, together with numerous state and local partners, has developed a number of programs and services. Data reflects that these programs lead to:
an increase in health screenings
enhanced communication between community members and health providers
increased utilization of healthcare services
adherence to health recommendations
a reduced need for emergency and specialty services
Several of our programs also offer patient support groups, such as those for diabetes, toddler play, sexual assault survivors, HIV/AIDS, and prenatal and postpartum adjustment. These health education and case management services and programs continue to serve patients throughout our service region. The data below reflects the number of health education encounters that occurred in northern Arizona in 2020:
Prenatal visits: 5,631
Maternal child health programs: 6,232
Well Woman HealthCheck Program: 1,041
Radiation Exposure Screening and Education Program: 528
HIV/AIDS Ryan White Program: 2,619
Anticoagulation clinic: 461
Diabetes program: 728
Outreach and enrollment: 8,271
The NARBHA Institute Family and Community Medicine Residency
Arizona's number of primary care providers per capita ranks among the lowest in the nation. The state has increased its medical school enrollment, but there is only one family medicine residency program north of Phoenix where doctors are learning the necessary skills to practice medicine in rural communities.
In July 2020 North Country HealthCare launched the NARBHA Institute Family and Community Medicine Residency in an effort to train doctors to provide culturally-competent care to rural communities. This program trains four residents per year in some of the most rural areas in the state, such as Polacca, Tuba City, Whiteriver, and Winslow. Participants learn to deal with challenges common among rural patients who may have little to no access to technology and transportation. The residents learn how to manage the complete care of every patient – from preventative medicine to acute and chronic care.
Meeting the needs of our patients
Here at North Country HealthCare, we want to meet the needs of all our patients, no matter their race, ethnicity, language or socioeconomic status. Arizona is a diverse state and North Country is no different. Of our 48,218 patients, 12% of patients speak a language other than English, such as Spanish, German, Portuguese, Italian, Chinese, Navajo, Hindi and French. We recently created a new program to give employees a bonus for using a second language with patients – 14% of our workforce has earned the bonus so far.
One of our Spanish-speaking patients shared a moving testimonial about her experience in the Well Woman HealthCheck Program. Click here to read her full testimonial, which has been translated into English.
"My name is Lupe. I am enrolled in Well Woman HealthCheck Program. Four months ago, I was diagnosed with breast cancer. The help from Well Woman HealthCheck Program has been very important for me personally, giving me all the support in this stage of my disease. I have no words to show appreciation for everyone's support and those who donated; for which has made this trajectory in my life less difficult. Thank you for your caring hearts; may God bless you always."
Accomplishments in 2020
In spite of its challenges, 2020 was a year where North Country HealthCare saw many accomplishments.
2020 patient visits across all locations:
118,989 medical service visits
33,395 non-clinical service visits – prenatal, maternal child, well woman, etc.
7,849 dental visits
4,779 behavioral health visits
Language assistance services:
751 visits with interpretation services
23 documents translated into Spanish
67% increase in usage of video remote interpreting
Homelessness:
706 patients seen at Flagstaff Shelter Services for numerous healthcare needs, including primary, chronic and preventive care
Philanthropy:
$110,759 – 2020 annual donor revenue
$30,457 – spent from the Angel Fund to pay for patients' out-of-pocket medical costs
17 women whose bills were paid through the Well Women HealthCheck program
61 HIV rapid tests that were purchased or utilized for HIV/HEP C patients
30 diabetes patients received funds to help pay for medication
Employee hires and employee engagement survey:
54% white/non-Hispanic, 22.2% Hispanic and 11.8% American Indian
New and improved employee engagement survey: This survey shows the growth in our employees and how our management and supervisor staff can better care for them so they can better care for their patients
Among all the culturally-competent services provided by North Country HealthCare, one in particular stands out. Girls on the Run strives to reduce barriers for participation in any activity or event, ensuring the program is truly for every girl. The program provides financial aid for college-bound girls in need. Plus, it offers a range of services to girls with physical, intellectual and sensory disabilities and has programs for any child who identifies as female. Beginning in 2020, Girls on the Run required disability inclusion training for al Girls on the Run volunteers. The program's leaders utilized disability inclusion adaptations, which helped coaches to best serve girls with disabilities.
The future of healthcare in northern Arizona
Here's sneak peek into what North Country HealthCare has in store for the years ahead:
Increasing equity and inclusion in our community health programs
Increasing opportunities for employees with disabilities
Hiring more on-staff Spanish interpreters in all North County locations
Increasing healthcare access for American Indians (see more below)
In early 2021, Northern Arizona Care and Services After Assault (NACASA) partnered with White River Indian Health Services to extend health services to American Indians throughout Arizona. These two organizations saw this vital need to create open lines of communication across county and federal jurisdictions to both improve community relations and increase the availability of services to victims in need. This partnership, while still expanding, has allowed for community stakeholders, both in the Navajo and Apache County, to have a direct contact for exams in tribal and non-tribal areas, while also providing comprehensive community services to American Indian patients in need.
Meet our Equity and Inclusion Specialist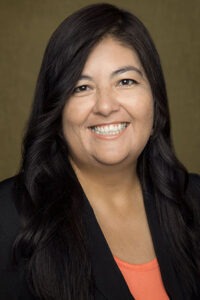 Roxana Contreras Cardiel serves as North Country's equity and inclusion specialist and has been with North Country HealthCare for 12 years. She was initially drawn to the organization for the opportunity to work as a healthcare interpreter. Throughout her years at North Country HealthCare, she has worked in the clinical setting and with community health programs. All of her experiences have instilled in her a deep appreciation for North Country's genuine commitment to creating healthier communities.
Contreras said, "It is clear that we must take the responsibility of boldly changing 'what we know to be wrong.' It is clear that we must speak out and have those difficult conversations that bring to light uncomfortable truths. It is also clear that many others must join us in these conversations if we are ever to vanquish all forms of discrimination."
Our continued efforts
North Country's Cultural Competency Report is published every year. It is our goal that the report will help us see progress in how we care for our patients, year over year. The report serves as a means to hold us accountable in our efforts that everyone, especially in rural areas of the state, gets the healthcare they need to sustain their quality of life.
For more information on North Country HealthCare's efforts around cultural competency, equity and inclusion, please email Roxana Contreras Cardiel, equity and inclusion specialist at North Country HealthCare.